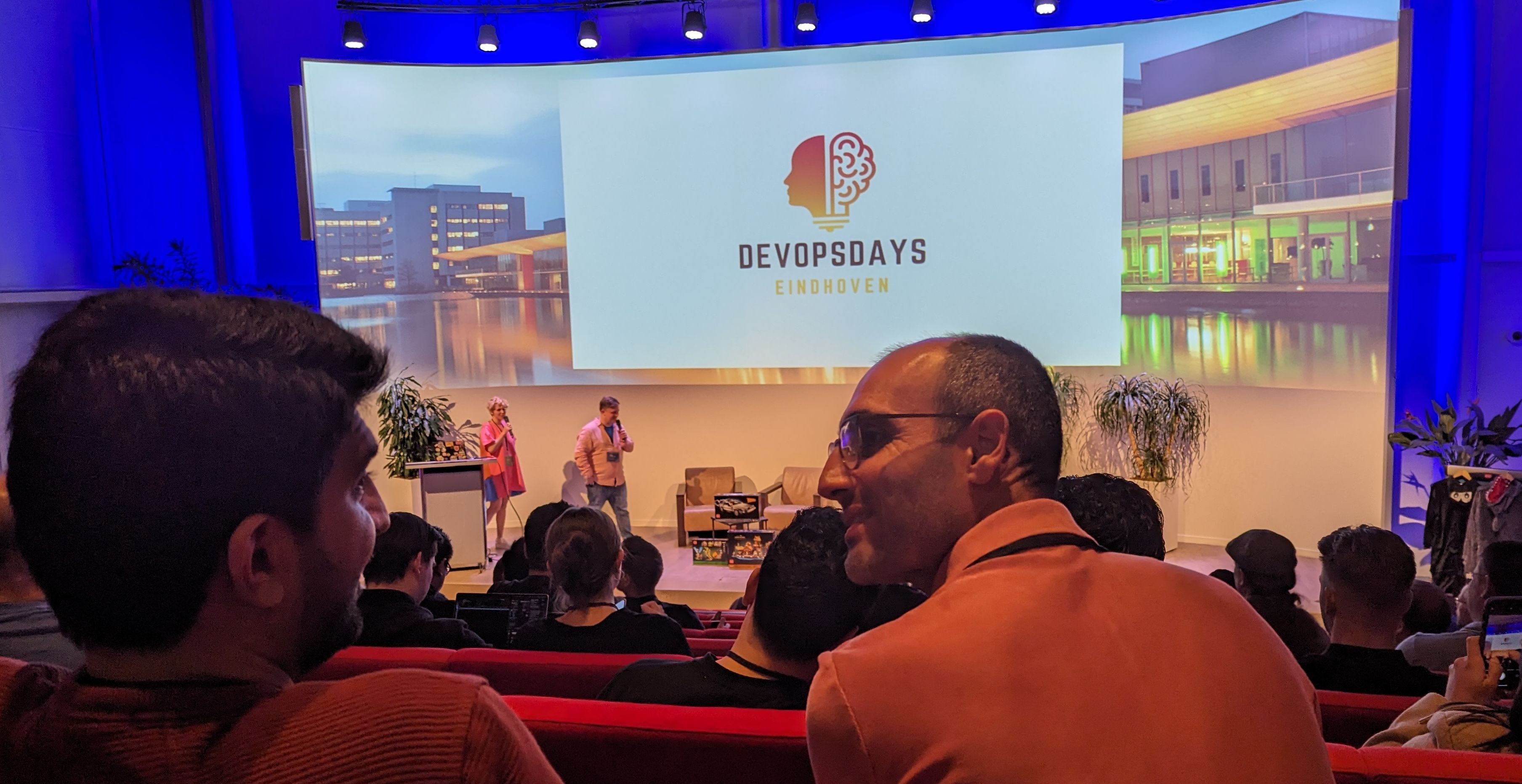 It was on my radar last year, but I decided not to go, but to go to Techorama instead. But, after hearing good stories about the first edition of the DevOpsDays Eindhoven, I decided to skip Techorama and go to the DevOpsDays Eindhoven 2023.
In this post, I will explain what the DevOpsDays are, and share some of my learnings. I hope you will enjoy it and, maybe, I might inspire you to join me next year!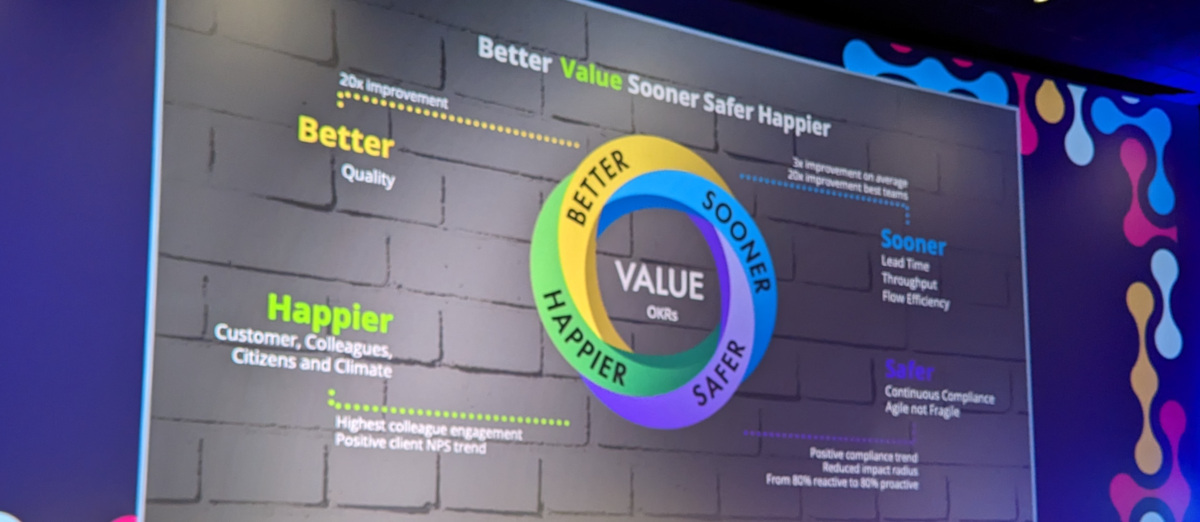 Yesterday, I attended a session, presented by Jonathan Smart, on the topic of "Better Value Sooner Safer Happier" which was based on his book "Sooner Safer Happier". The author's approach is based on Lean, Agile, and DevOps principles, which have been adopted by many organizations worldwide, but with a strong focus on outcome, not on any process like Scrum, DevOps or Scaled Agile. In this review, I will share my key takeaways, I will not share his full talk, you can read the book and find some videos online.